Sean C Greenfield, C.P.S.
Mr. Greenfield founded Living Armor as a Certified Protection Specialist, Private Investigator, and Chief Instructor of the operative and survival programs.
He has led high-risk security and VIP close protection operations since 1996, working, training and teaching from that time forward. He's protected foreign heads of state, diplomatic personnel, principals of Fortune 500 companies and some of the most well known Hollywood celebrities. He values the relationships developed while traveling the world, helping families and businesses navigate through some of their most trying times. Regularly, he is invited to help federal agencies secure our nation's ports against terror, and ensure the safety of government contractors, U.S. Naval vessels, attorneys, witnesses, stalking and domestic victims, and people from all walks of life.
Sean is a top of class alumni of Executive Security International, a member of King County Community Emergency Response Team, and has achieved various certificates through organizations such as FEMA in emergency and disaster management. He is a lifetime student and instructor of survival skills, armed/unarmed combat tactics, and psychology.
Matthew Shanafelt C.P.S., C.S.O.P.S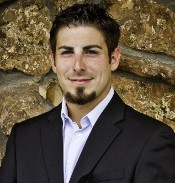 Matthew is a Certified Protection Specialist, a Certified Special Operations Specialist, and a co-instructor for some of Living Armor's training programs.
For the last ten years, Matt has served as both a Marine and a Soldier in the U.S. Military. He has performed close protection operations in both foreign and domestic high risk environments. During his service he trained and deployed with Infantry and specialized units as well as leading Protective Service Details
overseas.
Matt is a graduate of Executive Security International and high level shooter. His current medical certifications include Combat Life Saver, Wilderness First Responder, Tactical First Responder, and EMT.