We have conducted international close protection operations with several of the world's leaders and diplomatic personnel and
successfully managed risk
for corporate officers during hostile terminations, layoffs, strikes, and other workplace challenges. We focus on
prevention, for minimal impact
on your business continuity.

Red Team (penetration testing)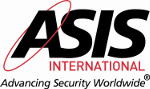 High level private security

Effective communication seminars



Team building events

In-depth area demographic analysis



Security and emergency plan audits

Disaster management preparation



Travel risk analysis


Because of our training, prior experience, and our association with organizations such as ASIS, FEMA, OSHA, and others, we have a thorough understanding of what it takes to help you enhance your infrastructure resiliency.
This gives your business it's best chance to successfully weather a crisis and continue to thrive.
Our varied network of vetted associates also ensures that we have a certain and immediate response to most other needs and contingencies.